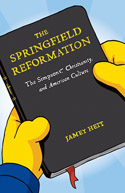 The Springfield Reformation
Initially shunned by many in the Christian community when it made its television debut almost twenty years ago, after four hundred (and counting) episodes, and a feature-length film, few can deny that The Simpsons exhibits an astute understanding of Christianity in American culture. Its critiques of that culture are worth studying in detail. The Springfield Reformation investigates how The Simpsons blends important elements of contemporary American religious culture with a clear critique of the institutions and individuals that participate in and uphold that culture. Though The Simpsons is clearly a product of American popular culture, its writers offer up a well-planned, theologically informed religious climate in the cartoon world of Springfield. This world mirrors America in a way that allows the show's viewers to recognize that Christianity can hold together a family and a town that is rife with "sin," while at the same time exposing these very shortcomings.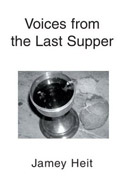 Voices from the Last Supper
The night before his death, Jesus shared a final meal with his disciples. Jesus broke bread and poured wine, and thus initiated a sacrament that anchors the Christian faith to this day. Often overlooked in this moment are Jesus' disciples. How did they react to what they witnessed? What were they feeling? By adopting each disciple's voice, Voices from the Last Supper explores the different reactions and emotions that Jesus' actions no doubt elicited. Each disciple has the chance to express his feelings as Jesus shares a final meal with them. The doubts, fears, and loyalty that characterize the disciples' humanity now have a voice. Voices from the Last Supper encourages readers to explore their own feelings by placing them in the middle of Jesus' final meal before his death.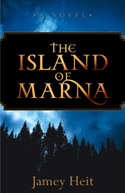 The Island of Marna
The Island of Marna is an exciting, mysterious story about good versus evil, right versus wrong, friendship, and self-discovery.